Cooperation, Competencies, Network.
Company.
Who we are
For more than 40 years, we have been committed to meeting the individual needs of our customers. Our team of 25 employees, with more than 250 years of experience as a team in national and international insurance solutions, is comprised of experienced insurance specialists and risk engineers. In our contact with our customers in the areas of manufacturing, trade and services, service quality and the personal contact are our highest priority.
So the focus remains on your core competency!
Our Credo
As an Innovator – and in the changing risk environment - we make substantial contributions to finding new insurance solutions in the market.
In the interest of our customers, we are a tough negotiator when dealing with the insurance providers but behave with respect.
Customer satisfaction is our highest goal.
In our activities, we pay attention to where we can save resources and avoid environmental impact. With our EHS and Risk Engineering Services we promote the realization of sustainability goals by our customers.
Our employees use a modern work environment for their multi-faceted and demanding activity and appreciate the opportunities for continuing education and development that are made available to them.
Cooperation
From the beginning, transparency has been a constant component of our company DNA. For that reason, we show the brokerage that is paid by the insurance companies and credit them to our customers. In exchange, we charge a fee for our efforts.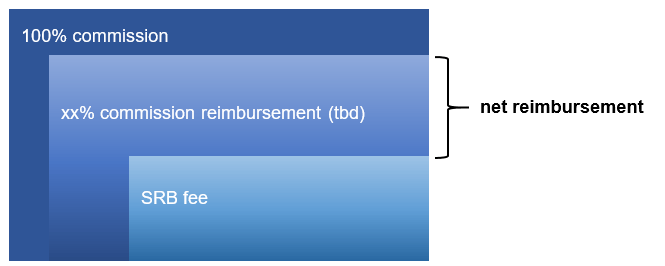 As of the settlement date, we will offset these two components. Our services are recorded in detail and shared transparently in the annual statement.

We can also use different models of cooperation or project orders. We adapt ourselves to your individual needs.
Contact us for a non-binding offer.
History
1980
Establishment of "SRB Schweizerische Stiftung für Risikoberatung" (SRB=Swiss Foundation of Risk Consulting)
1983
Establishment of "SRB Assekuranz Broker AG" Formation of "SRB International Broker Organization" and holding of discussions with initial network partners

1995
First certification according to ISO-Standard 9001

2003
As part of the management buyout on 01.01.2003 the members of the executive management Roland Ebert, Stephan Egli, Johann Fäh, Edoardo Leusciatti and Dr. Matjaž Roš, took over SRB Assekuranz Broker AG
2007
Strategic cooperation with the broker network "Brokerslink - Global Insurance Partnership" in addition to the existing network "SRB International Broker Organization"
2008
Founding of the subsidiary in Liechtenstein
2011
Move to Luggwegstrasse 9, Zurich Altstetten
2017
Johann Fäh sells his shares based upon his pending retirement to the partners Edoardo Leusciatti, Stephan Egli, Roland Ebert und Dr. Matjaz Ros
2019
Merger with Ebert SRB Assekuranz Broker AG, Uznach